Students at Hucknall Sixth Form,  celebrated yesterday as they received their A Level and vocational Level 3 results, with a positive overall picture highlighted with individual successes for many students. Their resilience through these challenging times has culminated in an excellent set of outcomes,
There have been a number of notable successes from students – top performing students included Amelia Dobson (The National Church Of England Academy), who achieved an impressive Distinction* (Law), A* (Psychology), and an A (history), Amelia will be going to study Law at the University of Nottingham.
The most improved student was Ishana Melia (from The National Church Of England Acdemy) with A (psychology), A (geography) and B (biology). Her superb progress means that she will be now going to study environmental science at the University of Leicester.
Other great individual successes include Daniel Leonhardt, Daniel Gudgeon and Ben Michael who will now go on to study sport and exercise science, mechanical engineering and drama and English respectively.
Rinalds Baltins (Queen Elizabeth's Academy) is heading to Plymouth University after receiving his A level results today. He achieved a grade B in photography, C in finance, a Merit in business and a D in the EPQ.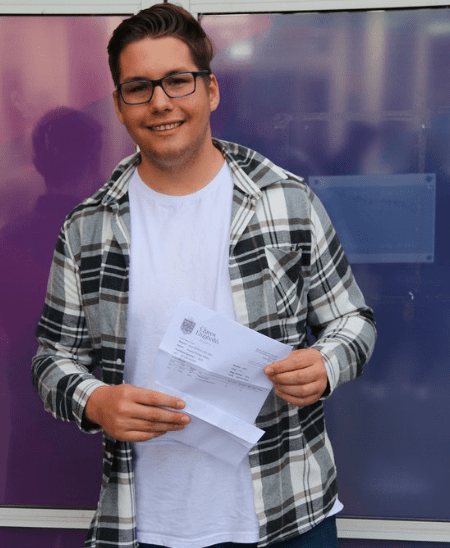 Charlotte Sladden (of The Holgate Academy) achieved A* in Psychology, A* in Sociology, A in English literature and an A in the Extended Project Qualification. She is now heading to York to study psychology.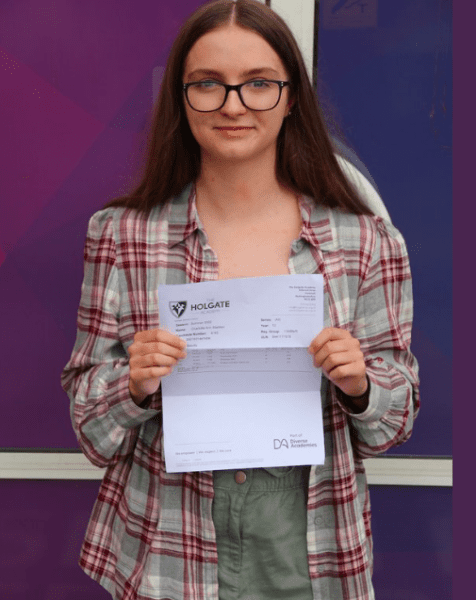 Charlie Windmill (of The Holgate Academy) was delighted with their results today. With a grade A in English literature, B in film studies and C in psychology, they will be off to Leeds Arts University to study creative writing.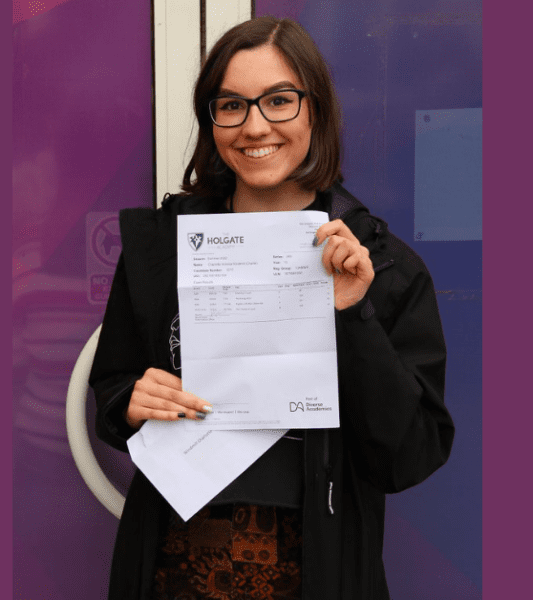 Curtis Flint (of The Holgate Academy) secured a superb three A grades in computing, maths and physics and will be heading to The University of Nottingham to study finance, accounting and management.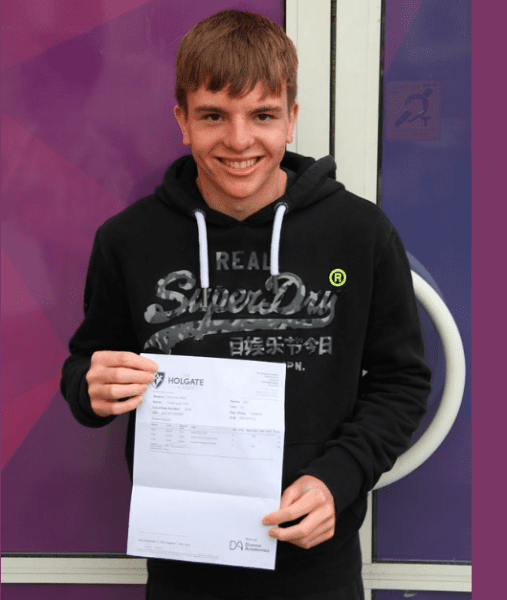 Ms Cliffman, head of Hucknall Sixth Form Centre, added, "This year's Year 13 students have contended with adversity and disruption. Their dedication to their studies and in supporting each other as a community throughout this time has been incredible. It is testament to these talented students that they have been able to achieve such good grades and will now move on to the next exciting phase in life."