We empower. We respect. We care.
The 16-19 study programmes are good, due to the effective leadership of the sixth form and some high-quality specialist teaching.

Ofsted 2019
We support our young people through strong pastoral care, so they enjoy their time at the academy and play a key part in all that academy life has to offer. We aim to empower students to become respectful and caring young people that are able to work hard in order to succeed in reaching the destination of their choice.
We embed manners, determination and teamwork within every aspect of academy life, through curricular and extra-curricular activities and through the pastoral care system. We aim to develop students that know more, remember more and achieve more.
We offer a wide range of enrichment opportunities and understand the importance of learning experiences beyond the classroom in equipping students for later life.
The Holgate Academy sixth form students
All sixth form students on our roll have a personal tutor from the Diverse Academies Trust to support the transition into year 12. This ensures our students retain close links with the main school and remain an integral and valued part of the school community. Students are encouraged to access a wide range of enrichment opportunities that are open to all our students.
Spiritual, moral, social and cultural development
Spiritual, moral, social and cultural development (SMSC) is embedded throughout the curriculum and wider aspects of sixth form life.
Post 16 leader for The Holgate Academy and Queen Elizabeth's Academy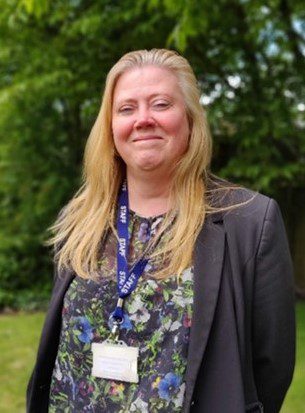 Miss Sharon Hall
Email: shall@diverse-ac.org.uk
Phone: 0115 968 1657