At Hucknall Sixth Form Centre we believe that having access to great facilities is important in supporting your education and progress.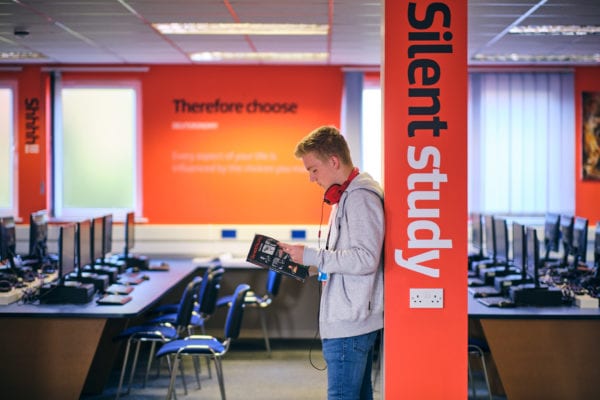 We also know how important it is to socialise with friends, and our contemporary cafeteria means that you can grab a bite to eat, catch up with friends, or even study together as a group over a cup of coffee. In the Café, students are served excellent customer service by Bek. She regularly updates the sixth form about menu changes. For example, Ice Cream Day, Chinese New Year and pancake day. She is lovely to chat to and the food is splendid and priced appropriately.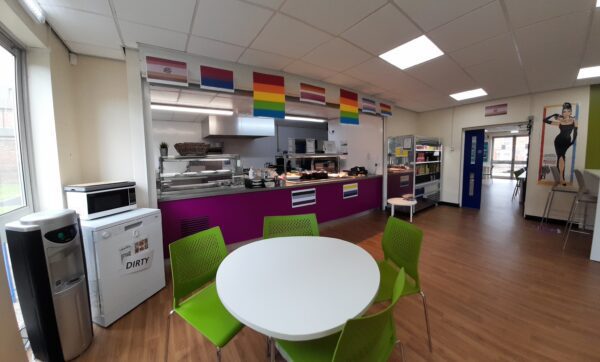 The café is also a great communal place for students and for studying. Just outside the canteen, there are benches, suitable for hot weather.