Today we have been delighted to welcome visitors from the business community to Hucknall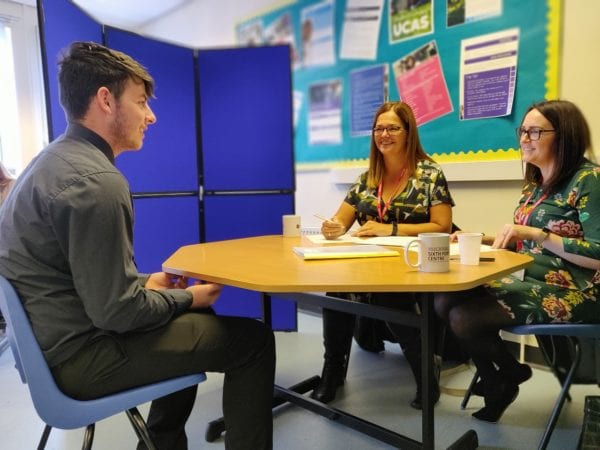 Sixth Form Centre, as they joined us to carry out mock interviews with our year 13 students.
Our mock interview day is now in its third year at HSFC, as a vital support activity in the development of students' skills. With an increasing competitive employment market and more young people trained to degree level, it has never been more important for our students to be prepared for the world of work. The day gives our students the opportunity to experience a panel interview – extremely useful preparation for employment opportunities and university applications.
Students were asked to find and apply for a vacancy that might interest them as they left education, and were then selected to interview for these roles. Following the interviews, they then receive written and verbal feedback about their interview skills enabling them to work on developing their technique further.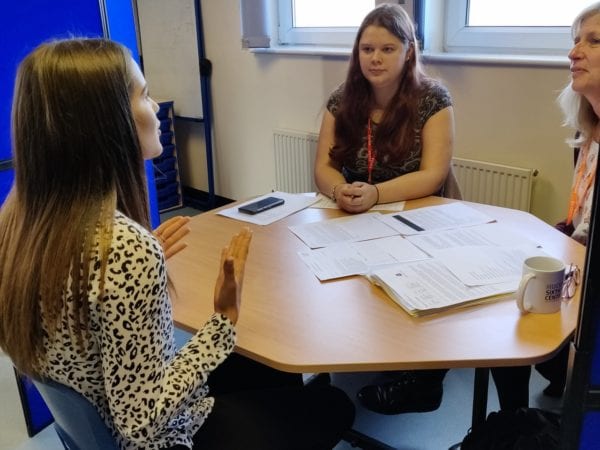 Year 13 student Phoebe said, "The application and interview process gave me a good understanding of what it will be like in the real world – I found it to be a very useful experience."
One of our visiting businesses, Countrywide Estate Agency, said, "We were keen to help to give students an insight into the real world. It can be difficult for young people taking their first steps into the workplace, but the students were all positive and passionate about where they want to go."
We would like to thank all of our visitors for providing this experience, and say well done to all students who took part.
The businesses who joined us today were:
J.Tomlinson, Confetti College, Nottingham City NHS, Nottinghamshire Fire Service, HMRC, Lloyds Bank, Land Registry, Mansfield District Council, HSBC, Countrywide Estate Agency, Nottingham College, and governors from our partner academies.