After a busy term, the sixth form staff and students have really started to get into the Christmas spirit!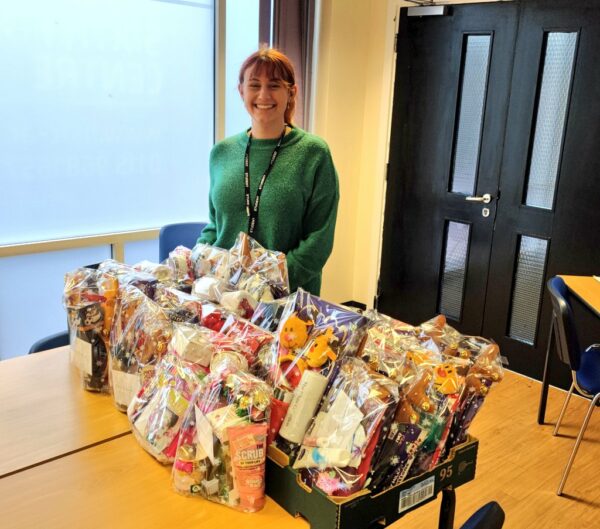 Y13 student Isabella ran her successful campaign for the second year, to collect gifts for young people in hospital this Christmas.
Students beautifully decorated our canteen SNAP in time for our Christmas dinner and the sea of Christmas jumpers was truly a sight to be seen!
If you are in the mood for a little Christmas music (and lots of Christmas cheer), why not enjoy the digitial Christmas concert with contributions from HSFC staff and students. Watch it here.
Wishing all in our community a very merry Christmas!