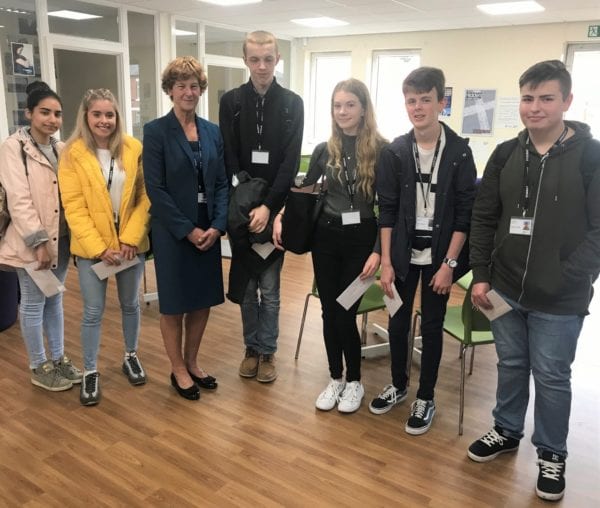 The team at Hucknall Sixth Form Centre were delighted this week to welcome Ms Heath, the acting principal at The National Church of England Academy, who visited the centre to personally congratulate a number of students on their excellent exam results this summer and to see how they were settling into life as sixth form students.
Each student was given a letter of congratulations from the academy, who were understandably proud of their achievements, and pleased that they had chosen to undertake their post 16 studies at HSFC.
Well done to all, and good luck with your studies over your time at Hucknall Sixth Form Centre.