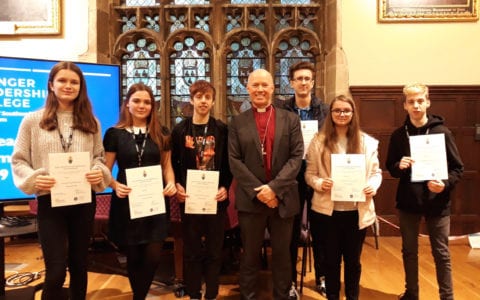 Last term, a group of our Year 12 students participated in the Executive Leadership programme, which was delivered by the Southwell and Nottingham Diocese Younger Leadership College.
The Executive Leadership programme is a faith-based training course to enable sixth form students to develop their leadership skills whilst reflecting on the life and leadership of Jesus. The programme focuses on four key themes: Defining Reality, Creating Vision, Building a Team and Sustaining Momentum.
The programme aims to empower young leaders to apply faith-based values to their own leadership, whilst identifying and building on their personal strengths.
The programme culminated on Wednesday 18th December with a commissioning event at the Archbishop's Palace in Southwell. The event included the students delivering presentations, listening to speeches by Bishop Paul and being awarded their course certificates.