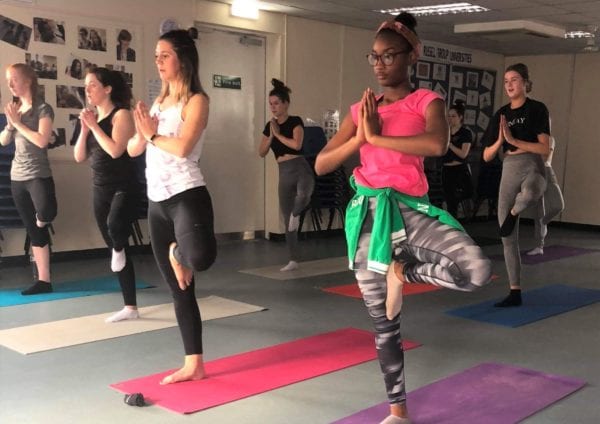 On Wednesday afternoon Hucknall Sixth Form Centre was delighted and proud to invite ex-student, Jess Matthews, to deliver a wonderful yoga workshop to our students.
A large group of our year 12 and 13 students (and a couple of staff members!) dedicated 45 mins of their free time to their yoga mat, fully embracing a yoga flow with stretching, strength and relaxation. The students had a brilliant time and were full of gratitude and praise at the end of the workshop, with many stating that they felt calm and relaxed.
Whilst it is normal to feel stressed at this time of year with exams fast approaching, coping with the stress is fundamental for a healthy mind – we were pleased to be able to offer this session as part of our promotion of health and wellbeing.
We thank Jess for joining us and look forward to welcoming her back next term for another session.