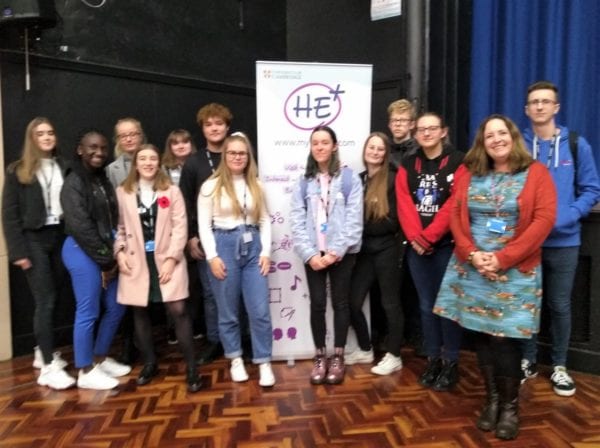 This week twelve of our year 12 students attended the HE Plus launch day and conference for the 2019-20 academic year. HE Plus is a programme of events run by the University of Cambridge in collaboration with fourteen schools in this region, aimed at supporting high ability students in making competitive applications to top Russell Group Universities.
During the day students took part in sessions delivered by university admissions staff and HE Plus alumni on making competitive applications. They also had the opportunity to attend two university level Masterclasses delivered by experts on subjects including an Introduction to Russian, Astrobiology, Physics and a lively debate on whether the Elgin Marbles should be returned to Greece.
Our students had a brilliant day and were very positive about the experience. Kelly said: "It was great meeting new people who have similar aspirations and interests as me". Angela said "new pathways and opportunities have opened for me" and Abby reflected that: "the Q&A session with HE Plus students from last year especially inspired me to do more supercurricular learning in my subject".
Dr Bardell, who facilitates the group at Hucknall Sixth Form Centre, said: "this programme is a fantastic and inspiring opportunity for our students. Students from Nottinghamshire are under-represented at many of the top universities so this gives our students support and encouragement to make great applications in the future".