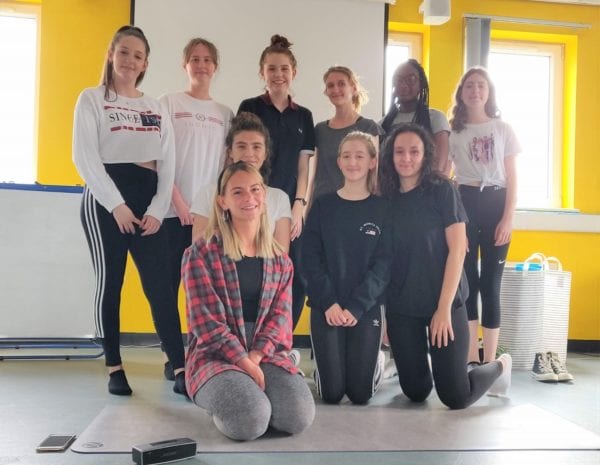 Today we held our latest yoga workshop at Hucknall Sixth Form Centre, led by ex-student Jess Matthews.
These wellbeing workshops have been well attended by students – we know how stressful this time of year can be for those individuals who are revising hard for their exams this summer, and are proud to be offering this opportunity to relax, exercise and de-stress.
Thank you again to Jess – we look forward to seeing you back at HSFC soon for another session.